All Locations- Corporate Representatives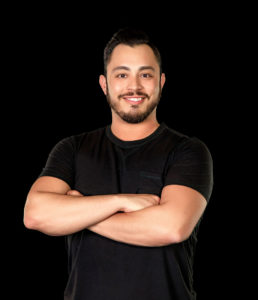 Brent Steele, Owner- Brent is originally from Oklahoma where he cheered at the University of Central Oklahoma. He graduated with a degree in Public Relations while simultaneously starting to grow his coaching and choreography career. His award winning choreography has won titles all over the United States and in Europe. Brent has spent time living and coaching in Norway and has a reputation for integrity and success.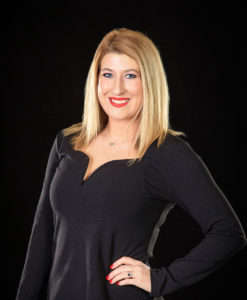 Erin Ehlebract, CO/NM Territory Director - Erin is originally from the Chicago metro area. In 2007 she moved to Boulder, CO to attend the University of Colorado. She was a member of the all-girl cheerleading squad from 2007-2012. Erin graduated from CU with a degree in Integrative Physiology. As an athlete Erin has competed at the highest level including the Cheerleading World Championships and the NCA college national championship!
Erin is one of the most decorated coaches in the state of Colorado. Her coaching has won numerous national titles, some as prestigious as the NCA All Star Championship and the Summit National Championship.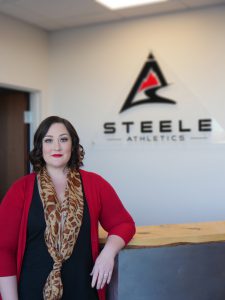 Kallie Steele-Squillace, Billing Manager CO - Kallie comes to us from California! She has grown up in the cheerleading industry and brings passion for the sport and a kind heart to our company. She graduated from Oklahoma State University with a degree in Psychology and is known for her ability to light up a room with her vivacious personality.
Cindi Squillace, CO/NM Territory Director - Headshot and bio coming soon!

Jordan, Site Director -Jordan has been in the cheer industry since 2003, 19 years. He has worked with Cheer Athletics in Dallas, Peak Athletics, and Cheer Athletics Denver prior to coming to Steele! Jordan cheered at CU Boulder (SKO BUFFS)! A fun fact about Jordan is he loves all things weather! If he weren't in the cheer industry you would probably catch him chasing tornados in the south!

Jeremy Seiver, Gym Manager - Jeremy has been in the cheer industry since 2009! He started in high school at Crater High in Southern Oregon. Jeremy cheered at three colleges; The University of Oregon, Trinity Valley Community College, and Weber State University. He also cheered at two all star gyms, Cheer Athletics - Plano and Steele Athletics. He competed with the 2018 US national team that competed and won gold medals in Poland at the inaugural FISU World Cheerleading Championships. Jeremy was born in Hawaii, lived in 7 states, and has visited/been to 47 out of the 50 states!

Jason Figueroa, All Star Product Manager -Jason is thrilled to be sharing his knowledge and talent with Steele Athletics! Jason has been a member of NCA Staff for 15 years and coaching/choreographing for 13 years! Jason is a proud alum of Navarro College!

Brandon Quinones, Coach -Brandon has recently entered his SEVENTH season in the cheer industry! His journey began in 2016 where he competed with Montbello High School. Brandon later joined Steele and that has been his home ever since. A fun fact about Brandon is he loves to sew and style clothing!

Sarah Gallagher, Coach -Sarah is thrilled to be with Steele Athletics this season. She has been competing for 14 years and is on Titanium this season. A fun fact about Sarah is she is a vegetarian.

Maya Paque, Coach/Customer Service Representative - Maya has been cheering for 10 years after being a competitive gymnast and skier. She started at Tigar before making her way to Steele when she was 14. Maya competed with the University of Colorado at Boulder for two seasons before returning to Steele to compete with Titanium. Maya is a Business Management major with an emphasis in Data Analytics, Information Management, and Leadership. Maya graduates from CU Boulder in Spring of 2024! Sko Buffs!


Leah Parker, Coach - Headshot and bio coming soon!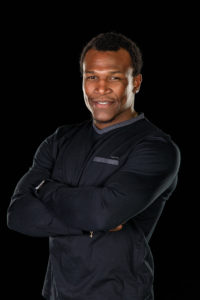 Travon Booker, Coach - Travon is currently working in our Denver facility. He is a powerful tumbler and uses his ability to understand all types of tumbling to aide him in coaching his tumblers. Travon is known for his beautiful technique and he is able to teach his athletes how to be confident in their skills.

Megan Wolf, Coach -Megan has been in the cheer industry for 15 years! She has cheered with ICE and Neuqua Valley High School. A fun fact about Megan is she studied at Oxford College in England!

Tanner Lyday, Stunt Class Instructor - Tanner has been in the industry for 14 years. Some of the prestigious programs he has been with include the University of Hawaii, Texas Tech University and the US National Team. Tanner has traveled to over 25 countries coaching cheerleading!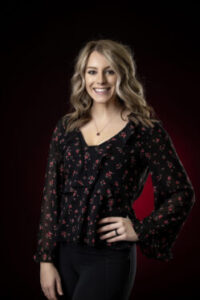 Sarah LaCount, Site Director - Sarah is a Colorado native who grew up here in Fort Collins, CO and competed competitively for 8 years. Something you may not know about her is she competed in the Junior Olympics for Tae Kwon Do multiple times growing up. Sarah is known for her attention to detail and her spunky, youthful attitude with athletes of all ages.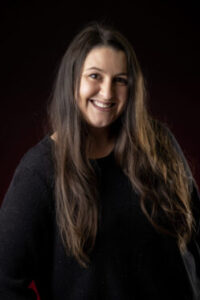 Shannon Ropes-Mitchell, Billing Manager NM, Prep Director CO- Shannon is a Colorado native who has grown up around cheerleading. She has worked all over Colorado and has coached all levels of cheerleading. Shannon brings lots of experience to the table and is known for her consistency with her teams.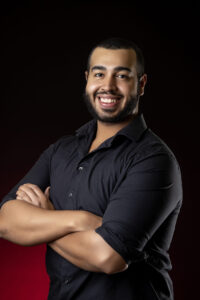 Vinny Wilson, Coach/Brand Ambassador CO/NM - Vinny holds two degrees in Musical Theatre performance and Theatre Studies with a minor in Dance from the University of Northern Colorado. Vinny cheered at his alma mater where he competed at NCA College Nationals! Vinny is known for his upbeat and positive attitude and his joy in making people laugh!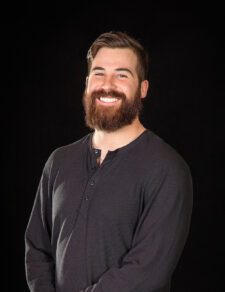 Gabe Lozano, Coach - Gabe is originally from Texas and currently attending the University of Colorado at the Boulder campus. Gabe is starting his 5th year as a member of the CU co-ed cheerleading team. As an athlete he has cheered at the highest levels including the Cheerleading World Championships and UCA College Nationals!
He has a very outgoing and fun loving personality. Gabe loves to share his passion for cheerleading with his athletes.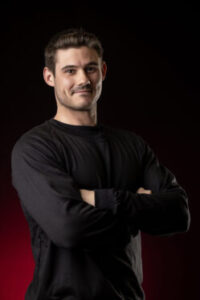 Ryan Stock, Coach - Ryan got his start in cheerleading by spending four years cheering at Oak Ridge high school in California. Ryan spent 13 years on UCA staff working with high schools and universities around the world. Ryan has competed at the highest level as an athlete even winning the UCA college national championships with Morehead State University. Ryan is known for his vast knowledge of stunting and for his fun loving personality.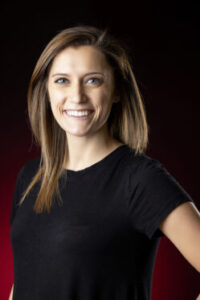 Emma Bishop, Coach - Bio coming soon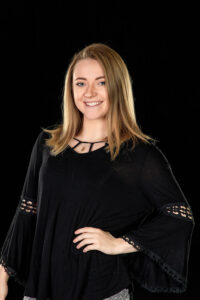 Mallory Olson, Coach - Mallory is a Colorado native who grew up in a highly competitive gym for 7 years. She has won numerous national and state titles as an athlete and a coach. Mallory is known for her high energy, intensity, and passion for the sport.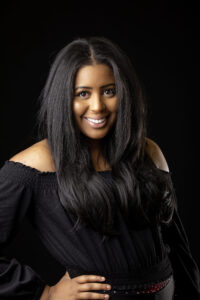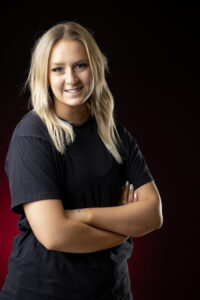 Brooke Budnick, Coach - Brooke began her cheerleading career in 2009 and has been with it ever since! Brooke has cheered for both Loveland and Fossil Ridge High School winning State and National championships. Brooke is currently pursuing her EMT certification at Front Range. Other than cheerleading, Brooke loves chai and Tik Tok!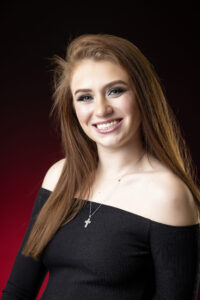 Lexi Johnson, Coach - Bio coming soon!
Kennedy Williams, Coach - Bio coming soon!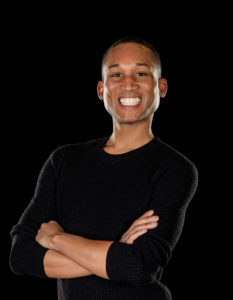 Kenney Gillus, Site Director-Colorado Springs - Kenney comes to us from Maryland! Kenney has coached and choreographed at some of the country's most successful gyms. Currently, Kenney is coaching at the Denver and Northern Colorado gyms! His organized brain and ability to connect with every type of person allows him to be awesome in any situation. Kenney is known for his flashy choreography and great personality.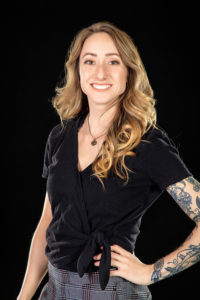 Whitney Williams, Coach - Whitney cheered for 18 years and is going on to her 5th year of coaching. She is excited to be a part of the Steele Athletics family! Whitney is a 2012 World Champion and assisted in coaching a Worlds team in her hometown, Buffalo, NY. Whitney values mental toughness and education. She has a degree in Psychology and is currently working to get her Master's in School Counseling. Outside of competitive cheerleading she enjoys watching UFC fights and going to motocross races.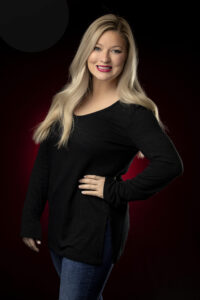 Tana Stevens, Coach - Tana is from Norman, Oklahoma where she cheered for the University of Oklahoma All-Girl cheer team from 2013-2017. Tana graduated OU with a degree in public relations and moved to Colorado Springs shortly after to pursue a career with Teach For America. She is also an accomplished athlete by winning 5x NCA National Championships and the 2011 Worlds Championship with Twist and Shout Obsession. Tana is thrilled and excited to bring her talent and knowledge to the Steele Family!


Christina Pearce, Coach -Headshot and Bio coming soon!

Stephanie Bushnell, Coach - Headshot and bio coming soon!
Destiny Dixion, Coach - Headshot and bio coming soon!
Demi Germanakos, Coach - Headshot and bio coming soon!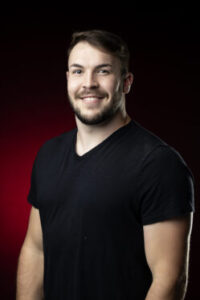 Chris Ethridge, Site Director - Chris is 24 years old and from Louisville, Kentucky.
He was formerly a 6 time member of the United States National Coed Cheerleading Team winning 4 ICU World Championships and one FISU Championship. His collegiate cheerleading career consisted of the University of Louisville, the University of Alabama, and now coaching at New Mexico State University. Additionally, he competed and won 2 World Championships in the IOC6 Division for Gymtyme Chrome! Chris is also a 7 year veteran for NCA Collegiate Staff. He is known for his great partner stunting skills and his attention to detail!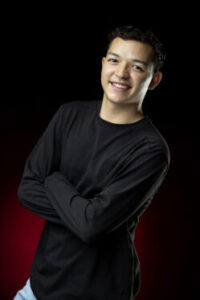 Diego Hernandez, Coach - Diego is originally from Hobbs, New Mexico where his cheerleading career started his sophomore year in high school. After high school he started studying at New Mexico State University. His major is Early Childhood Education and he even cheered at NMSU on the Large Coed Team! Diego is known for his kind personality and great cheerleading knowledge!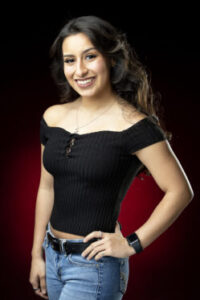 Brianna Lopez, Coach-NM - Bio coming soon!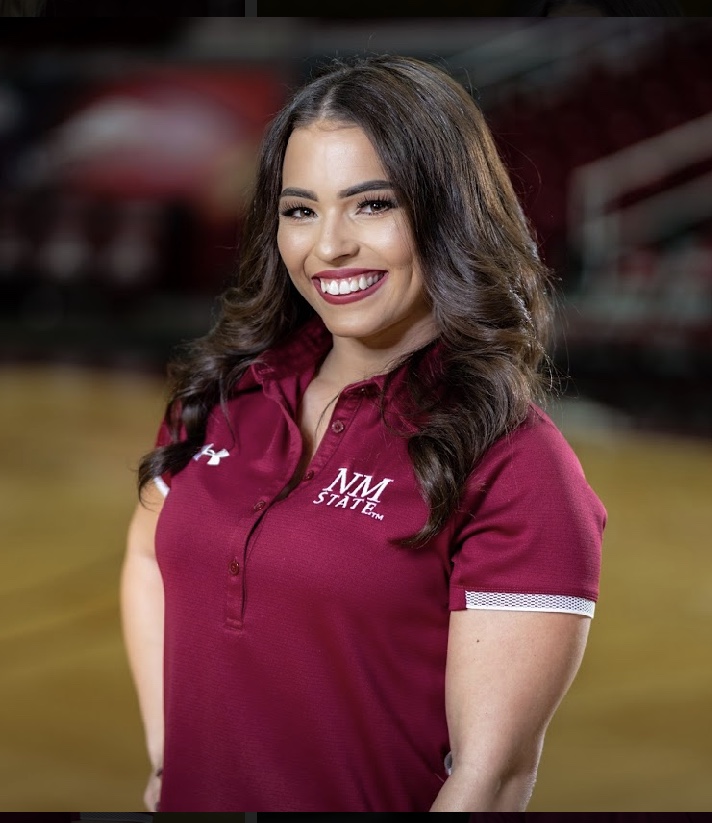 Lyla Islas, Director of Schools and Universities - Lyla is 23 years old and from Tucson, Arizona. She trained as a level 10 gymnast for 13 years. Additionally, she is a former member of the United State National Coed Cheerleading Team and won 1 ICU World Championship. Lyla's collegiate cheerleading career consisted of 4 years at New Mexico State University where she is now a member of the coaching staff. She has won the large coed division at USA Nationals and also won partner stunt championships! Lyls is a 6 year combined veteran of NCA/UCA staff and is known for her small but mighty approach to cheerleading!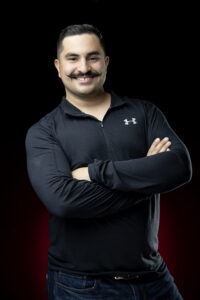 Mason Whitlock, Coach - Bio coming soon!